About Mark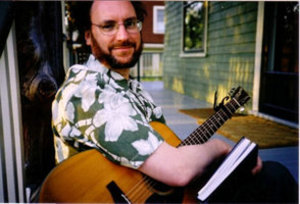 Mark Simos, associate professor in songwriting at Berklee College of Music, is a renowned songwriter, composer and tunesmith, teacher and writer. Over four-plus decades, Mark's songs and "tunes from imaginary countries" have stretched musical boundaries with innovative melodies and harmonies and intricately crafted lyrics, bringing a contemporary sensibility to "neo-traditionalist" forms.
Over one hundred and fifty of Mark's songs and instrumentals have been recorded by artists, including Americana supergroup Alison Krauss and Union Station, Ricky Skaggs, Del McCoury, and Laurie Lewis. He's co-written with artist/writers such as Australian rock icon Jimmy Barnes, Catie Curtis, and the Infamous Stringdusters' Andy Hall. He's featured on many recordings as fiddler and guitar accompanist, and has recorded an acclaimed song-cycle album, Crazy Faith, and four albums of original and traditional fiddle music.
At Berklee, Mark creates innovative curriculum in 360° songwriting, collaboration, guitar technique's for songwriters, and tunewriting, and leads Berklee's American Old-Time Music Ensemble. He also continues to perform and teach at workshops, camps, festivals, and retreats worldwide.
Visit Mark's artist and songwriter site at
devachan.com
For more information about Mark's teaching, visit
360songwriting.com