Miles Of Music Boston
Friday, September 26, 2014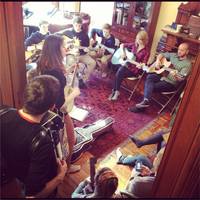 October 10th - 13th
Miles of Music
Fall House Camp is a 3-day workshop exploring traditional celtic and old-time music, modern songwriting & how they work together. We'd love to have you join us.
Come learn fiddle, banjo, guitar, mandolin, singing (lead and harmony) and songwriting. Additional instrument classes may be added based on camper interest. We will offer classes on ensemble playing, tips for learning by ear, songs, tunes and more.
Register Here!
INSTRUCTORS:
Laura Cortese (singing while fiddling, songwriting & arranging, fiddle)
Kristin Andreassen (songwriting, old time guitar, flatfooting, cape breton step dance)
Moira Smiley (singing)
Flynn Cohen (guitar, mand
olin)
Mark Simos (guitar, songwriting, tune-writing)
Lydia Sylvia Martin (banjo)
Emily Martin (mandolin)
Katie McNally(ensemble coaching, fiddle)
Berklee Today Article
Monday, August 25, 2014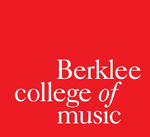 An excerpt from Chapter 7 of Songwriting Strategies, "Melody/Harmony Connections," will be featured in the "Woodshed" column of the Fall 2014 issue of Berklee Today, a forum for music and musicians published by Berklee College of Music that goes out to 53,000 readers worldwide. The article, "Composing Independent Melodies," includes some of the "contrapuntal" ways of understanding interactions of vocal melody and chords in songs outlined in the book. Thanks to Berklee Today editor Mark Small, for his keen eye in pulling out a small slice that conveys some central ideas in the book, suitable for Berklee Today's musically informed readership. The issue is due out the first week of October.
Consenses Event
Monday, August 11, 2014


Over the past couple of years I've taken part in Sally Taylor's Consenses Project, a grand-scale collaborative game of artistic telephone:

Over 100 artists from all over the world, in all media, styles and disciplines, were involved in multiple threads of translations and adaptations. The project aims to "increase cross border cultural understanding through large scale art projects that serve to promote and achieve peace (i.e. "consensus") among communities worldwide." A worthy goal, especially in these troubled times!

Consenses launches its premier exhibit this summer (for 3 days only) on Martha's Vineyard Island, off the coast of Massachusetts. Come to the exhibit and saturate your senses in this. I'll be co-leading a workshop with Scarlet Keys, and I'd love to see you there! Artists such as Jimmy Buffett, Jennifer Nettles, John Forte, James Taylor & Carly Simon (Sally's folks) have participated and will be featured. There will be tons of performances and excitement. An event not to be missed!
The Voice of the Book
Tuesday, July 15, 2014
I've enlisted two of my favorite golden-voiced Berklee student songwriters to be the "Voices of the Book."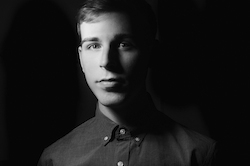 Eric Leva, who just graduated in Spring '14, describes himself as an "indie pop artist-songwriter with a background in virtuosic classical piano, and a coffee expert."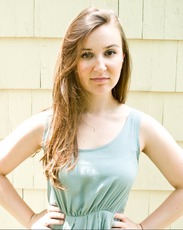 Hadley

Kennary, who graduated Berklee in Spring '14, is a pop/folk singer-songwriter whose songs stay true to her love of infectious melodies, cleverly crafted lyrics, and her inspirational surroundings.
Audio Files for the Book
Sunday, July 13, 2014
We've been hard at work preparing audio files to accompany all the examples and exercises in the book. When they're ready we'll post them as a downloadable zip file of MP3s at 360Songwriting.com.

We recognize some readers are more comfortable than others with formal music notation. In addition, I introduce some non-standard notations in the book, such as Nashville chord charts, some notations for rhythmic settings of lyrics, and so forth. I wanted to make it as easy as possible to follow along with the book, for all readers.
The book is out!
Wednesday, July 9, 2014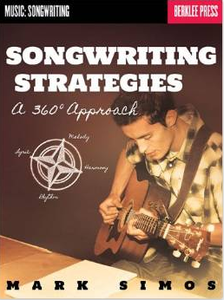 My new book,
Songwriting Strategies: A 360º Approach (Berklee Press/Hal Leonard, 2014)
is now published.
You can get the book on Amazon:

Check out our
Facebook page
:
Songwriting Strategies.
Like this page to get ongoing news about the book—in coming weeks we'll have lots to share and some goodies to offer.